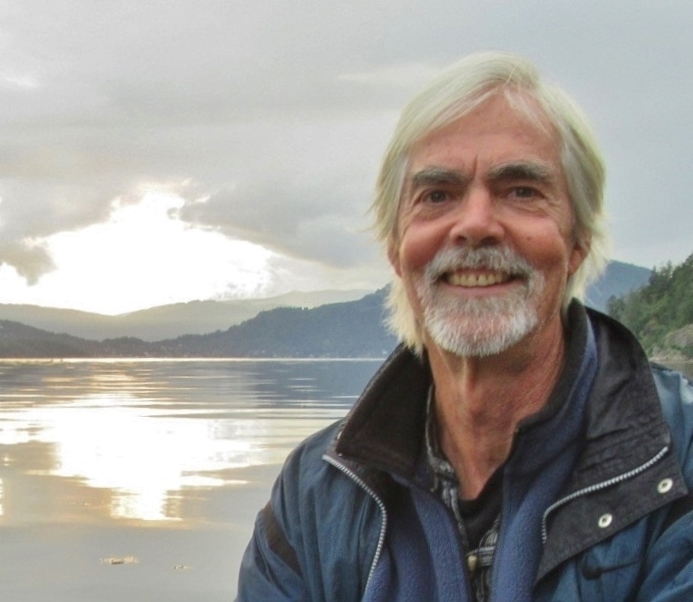 Nowick's first exposure to anarchist thought came in an off-campus course at Dartmouth College taught by Claire Salinger. A westward journey to the end of the American Dream turned north to Canada, for a graduate degree in Can Lit at the University of Victoria, followed by three years of teaching in the Quebec Arctic. Ancient Inuit survival skills were still on display in villages there, not least in a peaceful revolution against the imposed French language bill in 1977.
Settling in BC, Nowick carved out a homestead on a land co-op at the edge of wilderness, where he also engaged in disarmament work with Canadian Quakers and took part in local nonviolence campaigns for watershed protection from logging and pesticides. After two decades, a move back to the coast dovetailed with extensive world travels. Since 1996 he has maintained the AlternativeCulture website, "celebrating nature, culture, and spirit."
Nowick continues to work as a writer, freelance copyeditor, and director of two local percussion ensembles (Brazilian and West African). He has published over thirty books of fiction, creative nonfiction, essays, poetry, and music instruction. He writes a regular column at Substack and the local Islands Marketplace, with previous essays appearing regularly at the New Agora and Global Research.
Reader reviews capture the essence of some of Nowick's writings: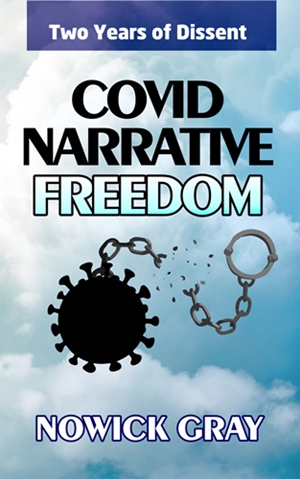 Covid Narrative Freedom – "One of the best and most approachable accounts of the entire 'covid' fraud. This book needs to be widely widely read, as it adds a broad perspective—with so much clarity, poetry, history, philosophy, and spirituality—to the analysis of our present dilemma." –Chris Anderson
My Country – "In this book [Nowick] shares the refined wisdom he has gained from living as harmoniously with nature as possible in very remote and beautiful locations. His descriptive power is on full display. His book will strike a resonant chord in everyone who loves the wilderness." —BlueGoose
Hunter's Daughter— "An engrossing and unusual story, set in the Canadian Arctic in the 1960s. The novel is richly textured with the details of traditional Inuit life, a life lived in the presence of danger and death, that has invented and developed expert survival skills in the harshest and most demanding environment. Throughout there is the melancholy sense that we are seeing the final days of a way of life disappearing under the pressure of an invasive, antithetical, dominant culture. An unusual, rich and fascinating read." —Mary M.
Read more of Nowick's work at NowickGray.com or his Substack channel, New World Dreaming.