The following are the print versions of Nevermore Magazine. Hard copies can be ordered in our web store.
Issue #1 – March 2021
Click here for a complete version of the magazine in PDF format that you can download and print out.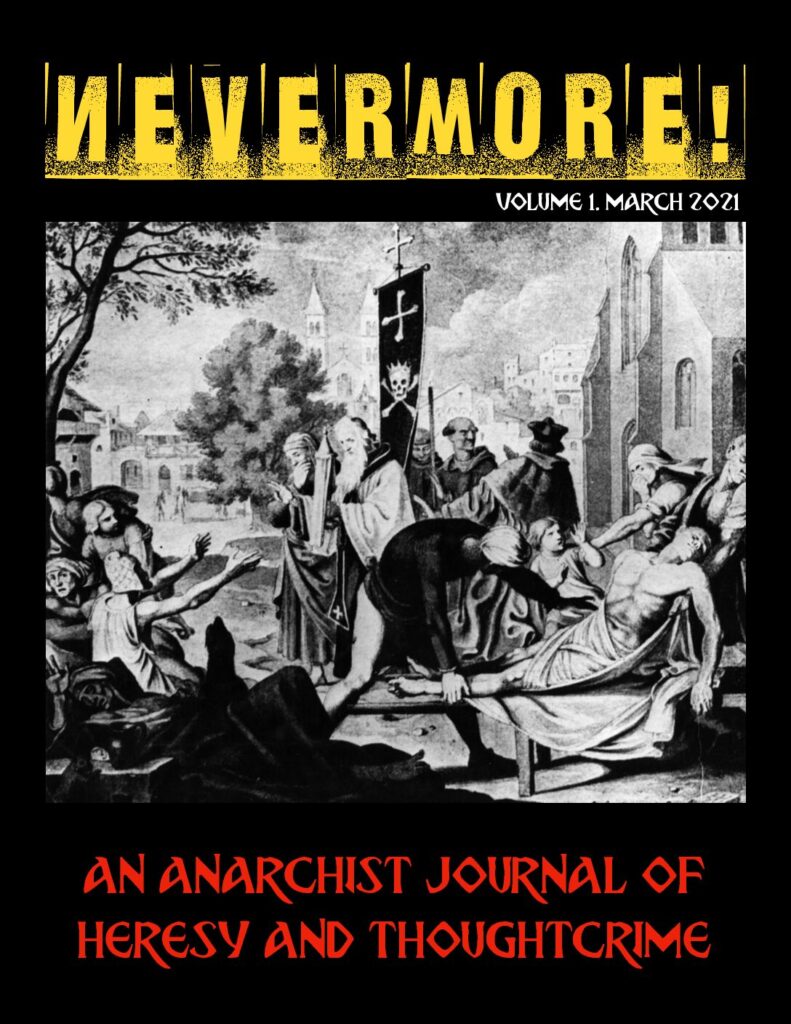 Table of Contents
Anarchist response to Covid-19
Our position on the Covid-19 Crisis
Issue #2 – June 2021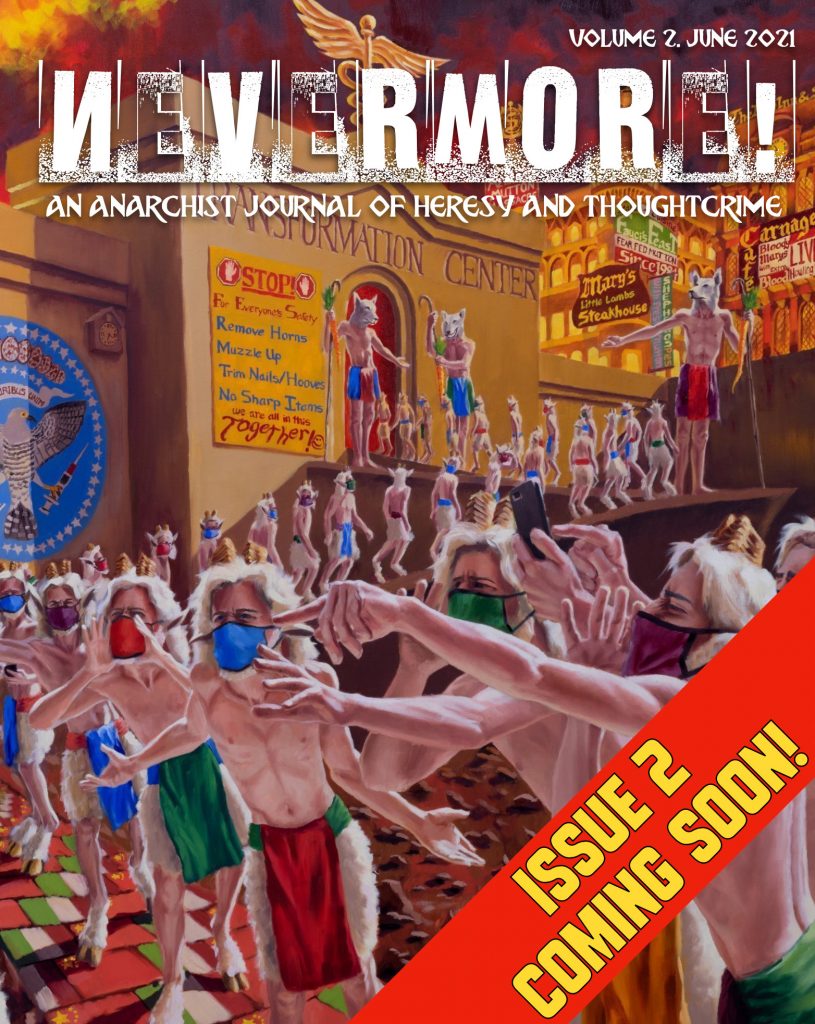 Table of contents coming soon.