The other day, I passed by your demonstration on Riverside Drive. One of the banners read "Go Home, Terrorists". It blew my mind. Why reality are you living in?
First, let's get one thing out of the way. I'm from here. Ottawa is my home. You want us to go away, you act like we are invaders, but we are part of the community that you live in.
Second, we are neither terrorists, nor extremists. We're for basic human dignity. It's incredible that you can't understand, because our message is so simple: We want freedom. Do you know what freedom is? Because if you did, there's no way that you wouldn't want it for yourself or the people you love.
To those who think that we're a bunch of racists because the protests have been majority white, I would just point out to you that if you are judging people before getting to know them, your attitude is prejudiced. That's what the word prejudice means.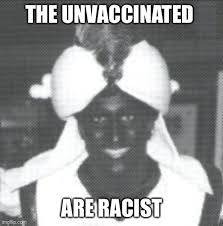 If you come and talk with people with an open mind, you will see that we are decent human beings. Also, please stop using the word white as a pejorative. I am a light-skinned Arab, and I don't appreciate being judged based on the colour of my skin.
I'll say it again: We want Freedom. We want it for ourselves and we want it for you. And we want it for the next generation. And that's what I want to talk about, because the way that children are being treated during this COVID era speaks to a profound erosion of human decency.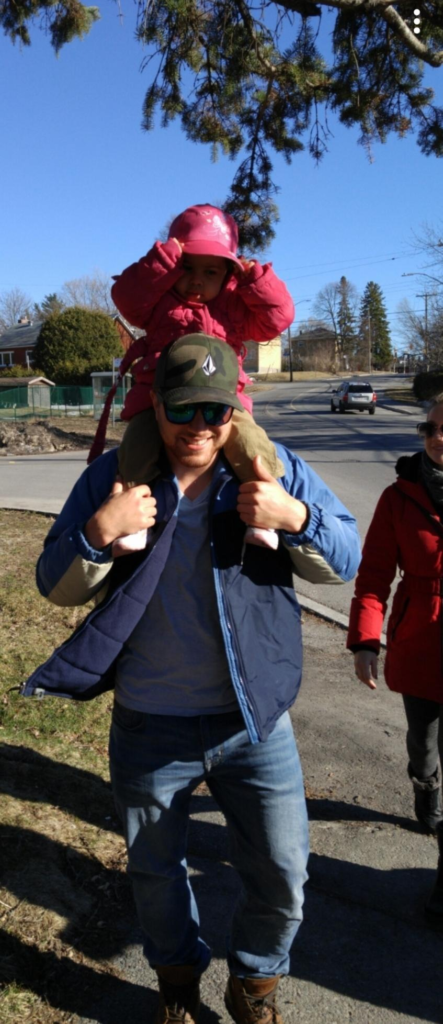 I want to tell a story, in the hopes that it will serve to help you to understand why we march. It is a story about a young Syrian girl named Aisha*. During the Syrian refugee crisis in 2015, some friends and I decided to join the effort to help Syrians resettle in Canada by sponsoring a family.
I come from a Lebanese family that has been very involved in supporting the cause of Palestinian liberation, and because I know something of the hell that displaced people in the Middle East go through, I felt called to do what I could to help.
Over the past few years, I've had the joy of being a presence in the life of the Aldaman* family, helping them adjust to life in Canada, translating for them when needed, etc. Doing so has been one of the most rewarding experiences in my life. I am dismayed, however, at some of the ways they have been treated here in Canada, specifically how their children have been treated in the Canadian public school system.
The story that I want to tell is about their daughter Aisha, who recently started kindergarten.
For the first two days, Aisha was having a great experience, but on the third day she was missing her mom, and started to cry. She sniffled as she cried, a completely natural physiological occurrence when crying.
Because of these sniffles, she was immediately taken to an isolation room because of fear she had covid. She was then picked up by her parents and taken for the intrusive nasal swab. The test came back negative.
The poor girl was traumatized by this incident. For a long time afterwards, she was terrified of going to school and had terrible nightmares about school. She was so scared that her parents were unable to get her out of the house to go to school. When I mentioned the prospect of her returning to school, she burst into tears.
In the end, the truth came out. The 4-year old girl had been locked in a room by herself for over an hour. Her parents found her curled in a ball in the corner of the room, scared to death and unable to speak.
What has the world come to? I can't put into words how disturbed I am at how Aisha was handled. What a way to treat an already frightened child! This was on her third day of school. These types of traumatic incidents can have lasting negative impacts on a child's psychology and mental health.
What happened to Aisha was child abuse, pure and simple. And what's worse, no one even seemed to care. After the incident, I wrote a letter to the principal of the school. After multiple calls and emails, I did not receive a response for two weeks. When he finally did write back, this is all he said: "Hello and thank you for your message. I will do my best to call you today."
It took weeks of careful persuasion and calm reassurance to convince the child it would be okay to return back to school. That her life was not in danger. That her teachers were not her torturers. That the next time she was already scared and crying, no one would lock her in a room and leave her unattended. No one would ever do that to her again. After three weeks of being out of school, the family had received no follow up from the school. Apparently, no one cared that she was not in attendance.
Had our government successfully pumped so much fear into these so-called professionals that they would rather see the children go away than have to face them in the classroom? Their silence seemed to be resounding; yes.
I forced an in-person meeting with the principal and made sure he was there when I arrived with the child. I demanded her teacher hold her hand and personally escort her to class every day,and wherever else in the school she wanted to go, until she was comfortable again. She was scared, she cried, but I made her a promise.
I promised her no one was ever going to hurt her again. That her principal and her teachers were her friends, and that they would watch out for her no matter what. I looked her principal square in the face so he understood. This child will not suffer because of his own fears and instinct for self-preservation. He will do his job. He will protect this child.
I intend to keep my presence. This is why I march. Because these unnecessary covid restrictions are doing real harm to real people, and we owe to ourselves and the coming generations to stand up against these abuses.
So, to those Freedom Convoy counter-protesters who believe the CBC and think that we are motivated by hate, I would simply ask that you actually speak to real live human beings and ask them why they are demonstrating.
I speak only for myself, but my intention is clear. I am motivated by love, by concern for those who are being oppressed in the name of safety, and the desire for freedom.
To those who support these measures, all I have to say to you is: Shame on you. Shame on anyone who stays silent while this type of disgusting fear-based tyranny prevails. The Canadian public education system is now guilty of systemic child abuse. If you support these mandates, you are supporting child abuse.
These teachers' actions were sanctioned by our government and condoned by anyone who has stayed silent while watching our country descend into madness over the last two years. Shame. As the days and weeks went by the traumatic effects of this incident became abundantly clear.The child was inconsolable. Any mention of school resulted in hysterical outbursts, crying,pleading, and horror. She became violent with her siblings, scratching at her new born babybrother and attacking her other sisters. Her parents told me she was waking up with nightmares,screaming and sobbing. I was shaken to my core.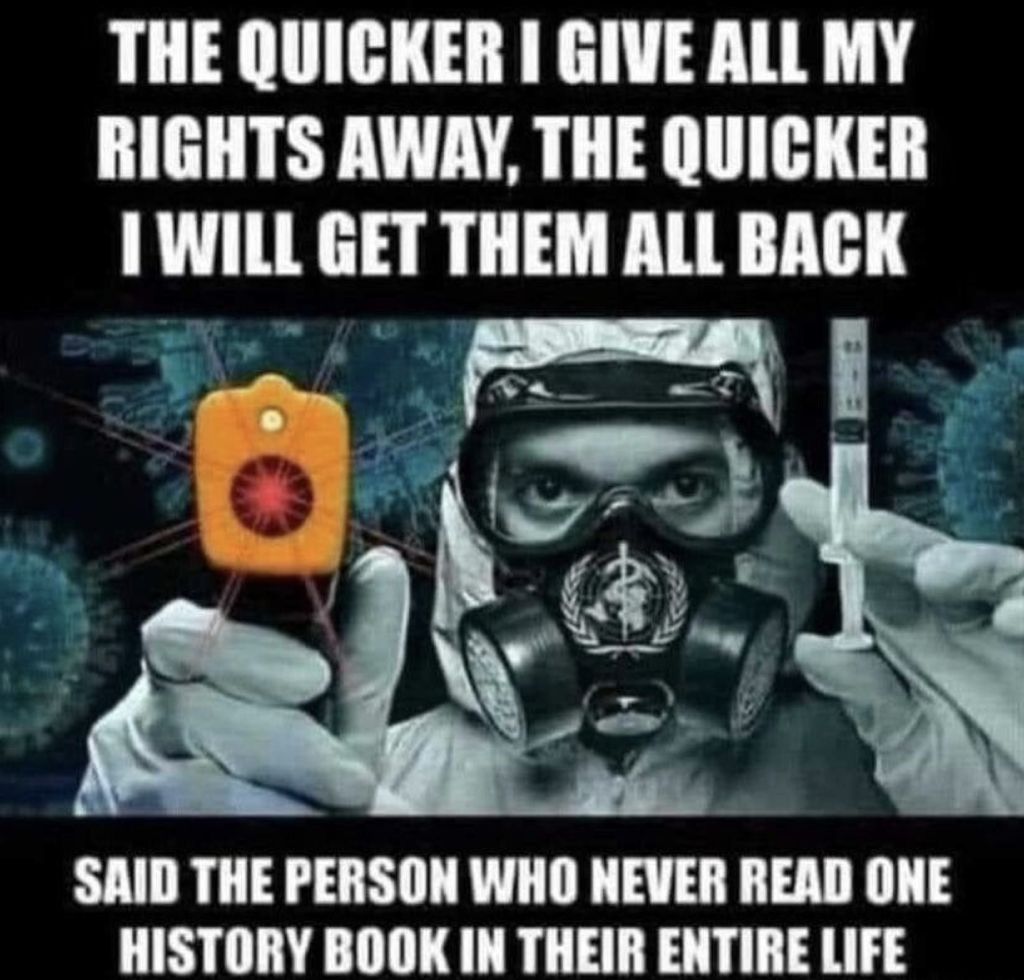 How did we come to this? A society of cowards, scared of little children. Masking them, locking them in rooms, isolating them from their friends and families, stifling their education, and wreaking havoc on their mental health. This has gone on far too long. It's time for all good people to stand up against this madness. We owe it to the next generation to do everything we can to stop this totalitarian nightmare from swallowing up their lives.
A year and some months later, February 2022, stories have emerged of children in Quebec group homes being locked in isolation for even having thought to be in contact with covid-positive individuals. Children six to ten years old and teenagers locked in windowless rooms for up to 10 days. This is why I march. This is why I go out to stand in solidarity with those opposed to the ongoing restrictions on our life, liberty, and freedom.
After being made to feel like an outsider for the last two years, I finally see hope that I'm not the only one who recognizes what we have done to our society, to our old folks, to our children. I'm not the only one, not by a long shot.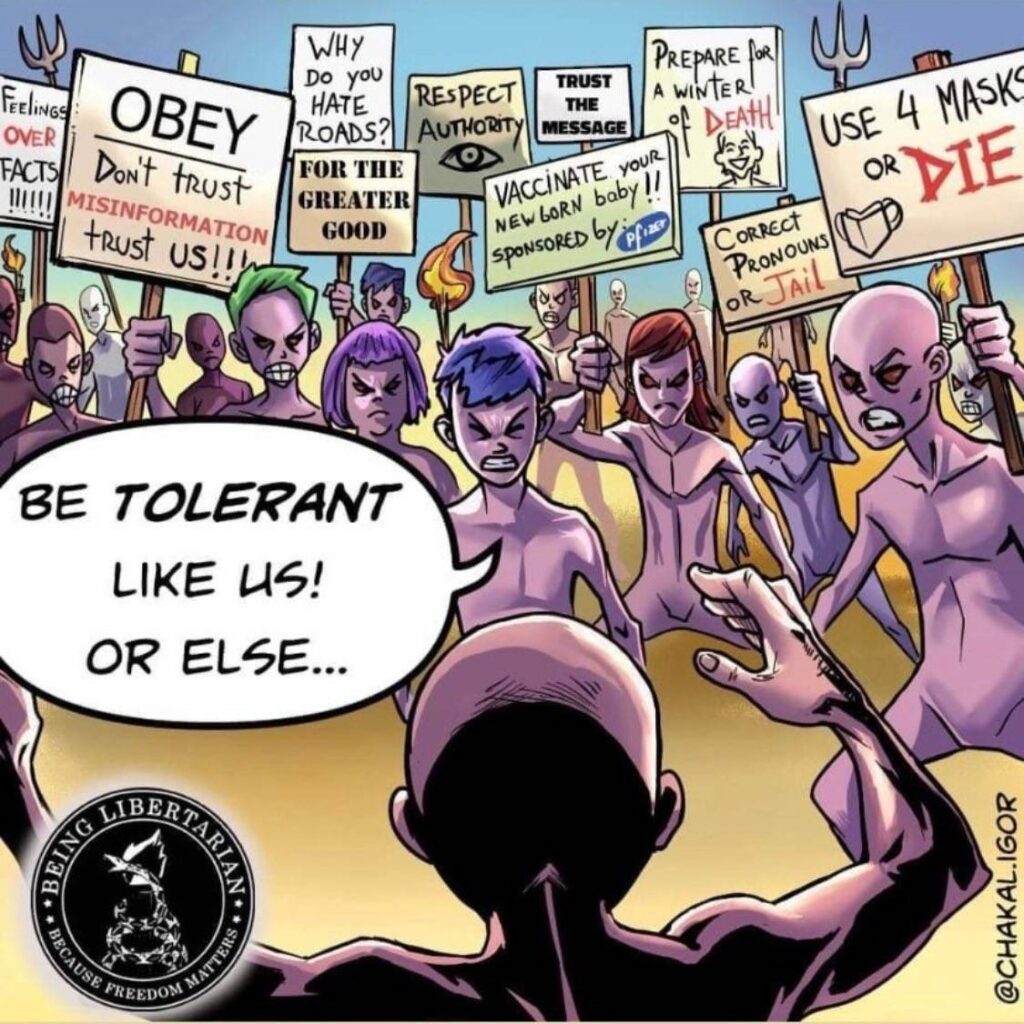 I also see pro-maskers out counter-protesting at city hall in support of the government measures that are still in place. Hurling insults, screaming profanities, seeming to have gone completely off the deep end.
Would they be so incensed if they really grasped the damage that has been done to our country over the last two years? Would they stand masked, screaming at peaceful protesters, if they truly cared what has been done to our society? Would they still call for the military to intervene and use force against a peaceful protest if they cared about anything except themselves?
Unlike the anti-mandate protest, I could not see one flag indicating diversity of culture or diversity of thought. I can't help but conclude that these people have no flag. They have no allegiance to any concrete system of beliefs whatsoever, other than the belief that they are more important than the collective. That so long as they can walk out of their house and feel the quiet of their middle class existence, then all is well. The suffering they can't see is someone else's problem. Their fear trumps everything.
And I think to myself, what a wonderful world…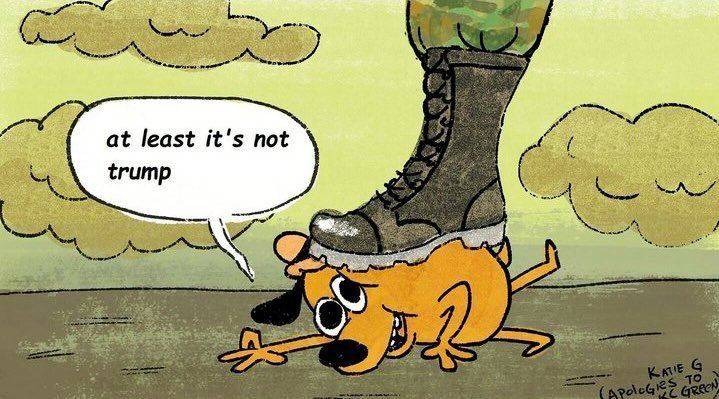 *Not their actual names.